DLI-CVD (Chemical Vapor Deposition) / DLI-ALD (Atomic Layer Deposition) innovative vaporization technologies
Annealsys Direct Liquid Injection (DLI) deposition systems are using state of the art DLI vaporizers allowing the utilization of low vapor pressure and thermally unstable chemical precursors.
Annealsys is developing processes for the deposition of multi metallic oxides, metal, transition metal nitrides layers and also 2D materials including graphene, hexagonal boron nitride and transition metal dichalcogenides (TMDs).
Machines are available for substrates up to 50 mm, 100 mm or 200 mm diameter.
Small 3D parts (few centimeters size) can be processed in the 50 mm machine. Our DLI deposition systems offer multiprocess capabilities inside the same process chamber: DLI-CVD, DLI-ALD, MOCVD, pulse pressure CVD and even in-situ rapid thermal processing (RTP) for the MC-050.
---
What are the advantages and drawbacks of the different vaporization technologies ?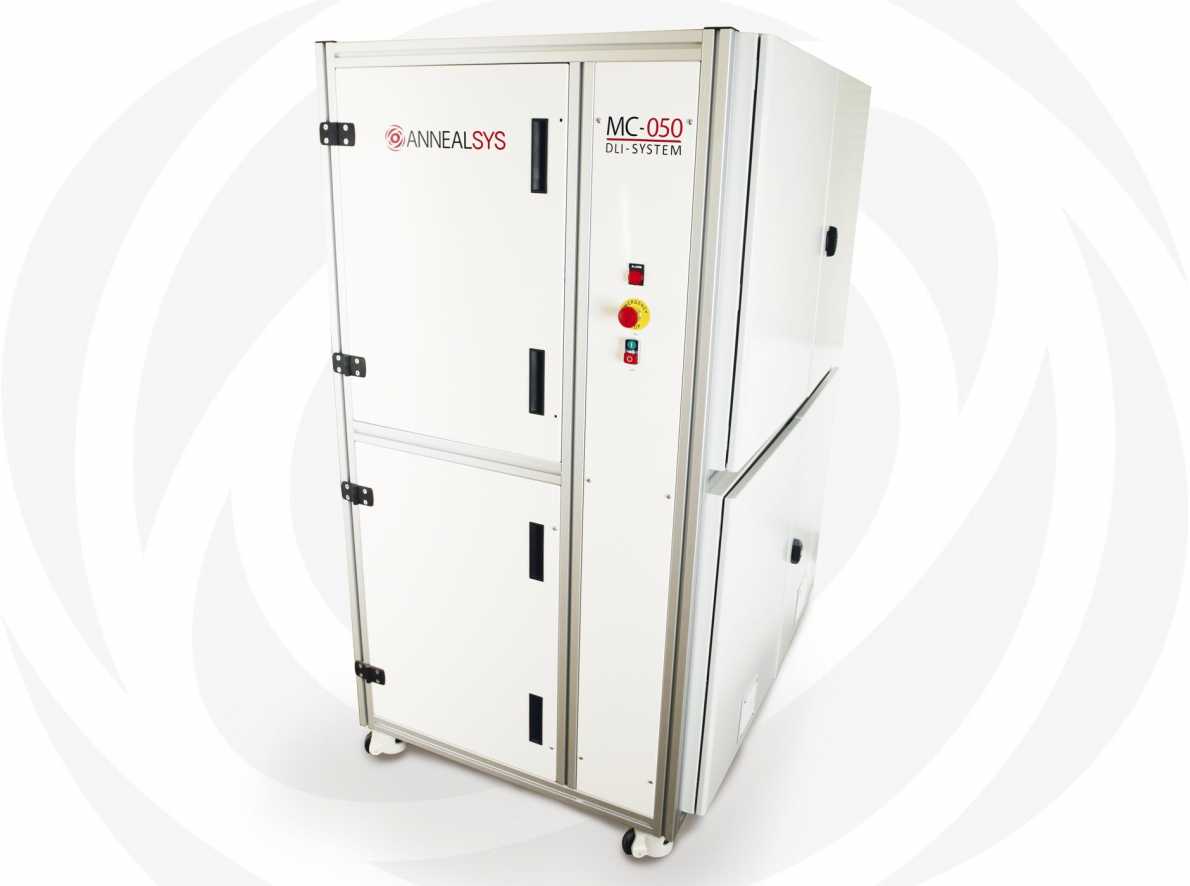 MC-

050
All in one DLI system
Laboratory 2-inch DLI system.Multi-process capability in the same chamber: DLI-CVD, DLI-ALD, MOCVD, RTP, RTCVD.
Direct liquid injection vaporizers with lamps heating make the MC-050 a unique machine with multi process capabilities like a cluster tool but inside a single process chamber.
The Annealsys MC-050... Read more about MC-050
---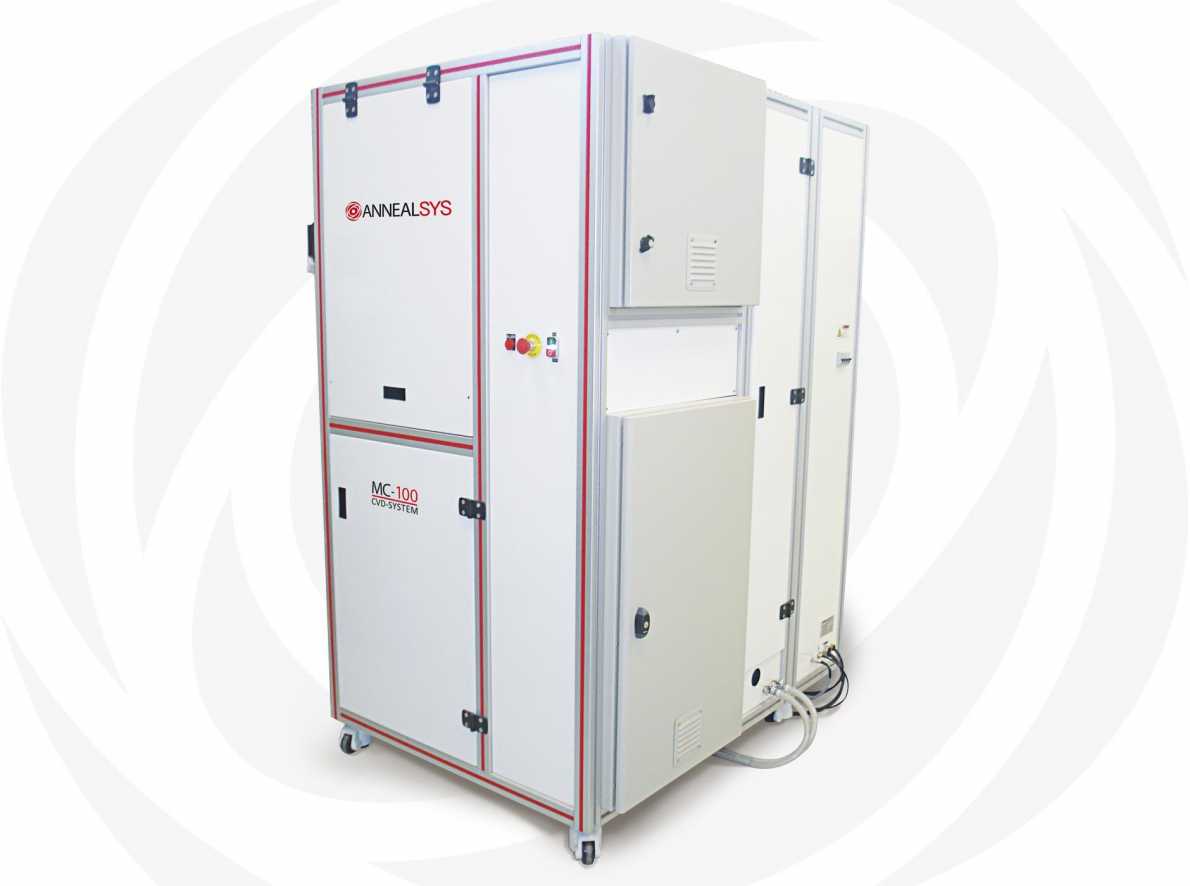 MC-

100
Easy multi process capabilities reactor for R&D
100 mm (4-inch) DLI-CVD / DLI-ALD Reactor for R&D.
The MC-100 with the rotating substrate heater and possibility to adjust the height of the substrate inside the reactor provides enhanced thin film uniformity.
The Annealsys MC-100 system is a 100... Read more about MC-100
---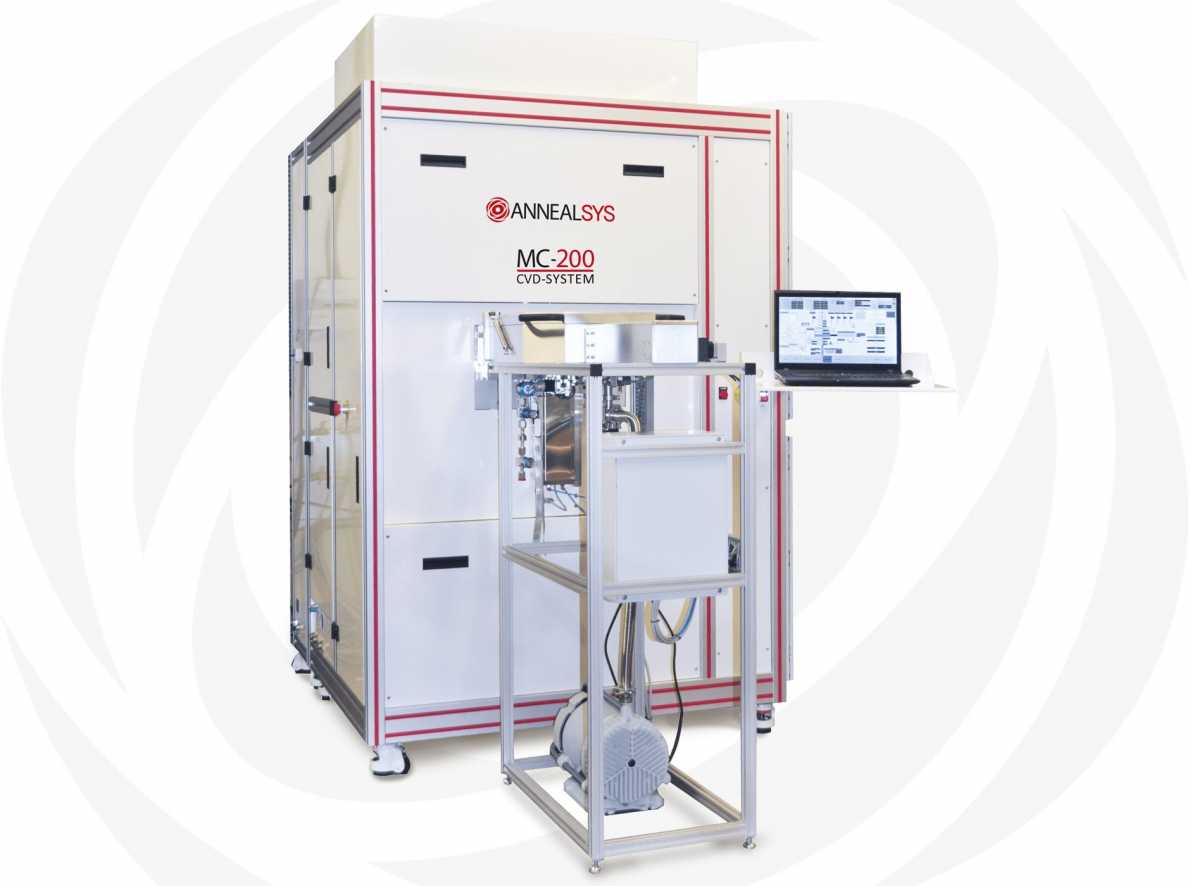 MC-

200
Climb to the 200 mm step
The Annealsys MC-200 is a 200 mm DLI-CVD/ALD system for R&D.Capacitance plasma version is available.
For air sensitive applications the MC-200 can receive a motorized single wafer loadlock to isolate the process chamber from atmosphere.
The Annealsys MC-200 is a 200 mm thermally controlled wall... Read more about MC-200
---